Breath Clean and Fresh Air with Professional
Air Duct Cleaning in Utah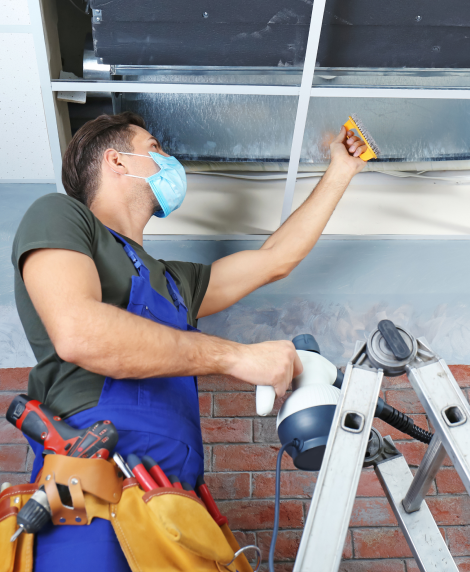 Experience the ultimate air quality improvement with our professional air duct cleaning service. Our meticulous process involves thorough vacuuming of vent openings and comprehensive cleaning of your entire duct system using negative air pressure and specialized tools. Say goodbye to dust, allergens, and contaminants circulating in your home or office, and enjoy fresh and clean air throughout your space.
Eliminate dust, pollen, mold spores, and other allergens that can trigger respiratory issues and allergies, promoting a healthier living or working environment.
Improve the efficiency of your heating and cooling systems by removing obstructions and allowing air to flow freely, reducing energy consumption and lowering utility bills.
Eliminate unpleasant odors caused by accumulated dust, pet dander, or mold in your air ducts, and enjoy a fresh and inviting space.
Regular air duct cleaning removes debris and contaminants that can cause unnecessary strain on your HVAC system, helping it run smoothly and potentially extending its lifespan.
Rest easy knowing that our experienced professionals use advanced techniques and equipment to ensure thorough and effective cleaning, providing peace of mind and a cleaner indoor environment.